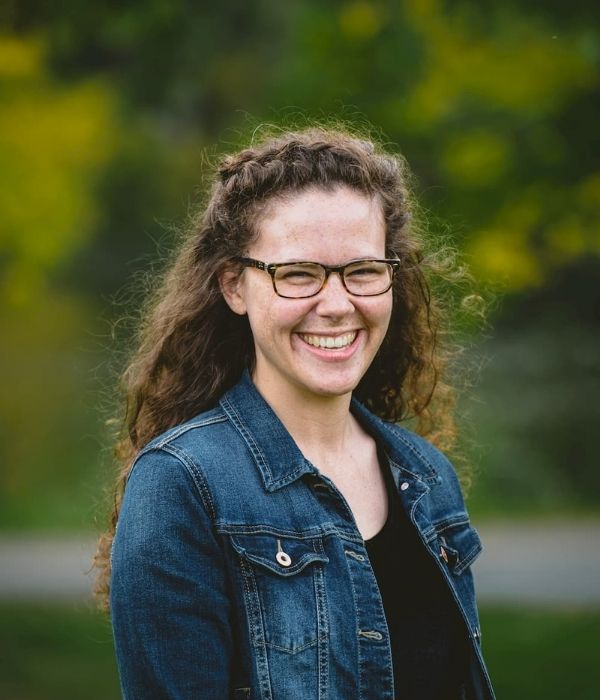 Hello! My name is Amy. I'm a technical writer living in Ottawa, Canada. In my spare time, I love to crochet and design amigurumis.
It all started the summer I turned thirteen. My cousin Katie and I found a book of amigurumi patterns in a used book store. We bought the book to share and each crocheted our first stuffed animal. I made a pig; Katie made a hippo. I cringe when I look at this overstuffed and scraggly little pig, but I keep him for sentimental value.
I spent several months following patterns by Ana Paula Rimoli before I felt confident enough to start designing my own. My first project was a terrifying Peter Rabbit. His thighs are bigger than his head, and I tended to over-stuff.
I opened my Etsy shop in 2010 and listed a mini doll pattern that's now available for free on my blog. As I continued designing, I learned new techniques for switching colours, stuffing with poly-fill, attaching limbs, and using safety eyes. I experimented with different fibres and yarn weights, but nowadays I stick with Bernat Handicrafter Cotton and Lily Sugar 'n Cream.
I got plenty of practice crocheting custom orders for friends and family. These characters ranged from Angry Birds to Harry Potter, Doctor Who, and Paw Patrol. But my favourite things to crochet have always been rabbits and dolls. The best of my early designs was a little dress-up bunny with striped legs, and I've remade this pattern many times over the years. I've come a long way since Peter!
I love designing my own dolls, as well as ones inspired by my favourite book or television series. I've crocheted versions of Chummy, Sister Bernadette, Shelagh, and Trixie [] from BBC's Call the Midwife, and all three were featured in the January 2017 Let's Knit Magazine.
If you have an amigurumi request or a favourite character you'd like to see crocheted, contact me and I'd love to make that happen. Thanks for visiting Amy's Gurumis! 💛